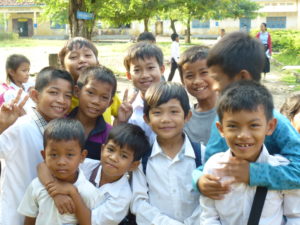 The Center for Cultural and Naturalist Studies, Inc., a California 501(c)(3) tax-exempt nonprofit charitable organization, has organized dedicated volunteers for numerous service projects at home and abroad over its twenty+ year history. Some of our projects are small scale and local, such as coordinating holiday caroling at nearby convalescent homes and putting on free meals at our neighborhood community center. Many of our service projects have taken us far from home, both in distance as well as lifestyle, for extended periods of time. When we travel abroad, we often work with local service organizations and charity groups already established, engaged, and familiar with the specific needs and subtleties of their area.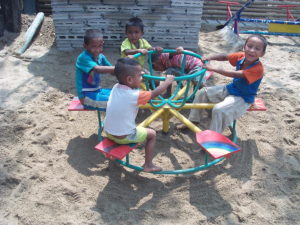 Our North America projects have ranged from housing reconstruction in Mississippi after Hurricane Katrina, to providing food for drought-stricken Tarahumara Indians in Chihuahua, Mexico. Our trips abroad have offered our volunteers a wide range of experiences, from teaching English to street children in India, to building a clinic for Burmese refugees in Thailand, to putting on plays for Syrian refugee children in Turkey, to our latest project last year, which took us to rural Cambodia to work with the Daughters of Charity Sisters assisting the poor.
In every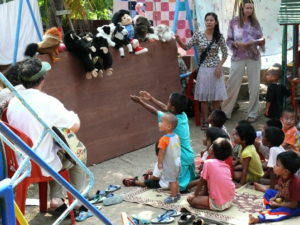 service project, in all corners of the world, through our attempts to lighten the suffering of those whose circumstances are less fortunate than our own, we have made new friends in the lands we have visited, been enriched by our exposure to cultures we were unfamiliar with, and have deepened our connections with each other.